In this 4-part video coaching series, Tom Gagliano digs into the common challenges and obstacles facing parents today, and the habitual, learned behaviors that permeate into our parenting styles. Based on his own experiences with private clients, Tom reveals the hidden details to affect our ability to be good parents, what our children need from us, and how to structure your parenting styles to create a healthy balance between love and the needs of our children.
Tom Gagliano's Strengthen Your Parenting Skills Digital Program is over 2 hours of coaching tailored to your unique circumstances. Whether some, all, or none of the above questions apply to you, the Parenting Program will help you become a more informed, rational, and effective parent.
The Strengthen Your Parenting Skills Digital Program Includes: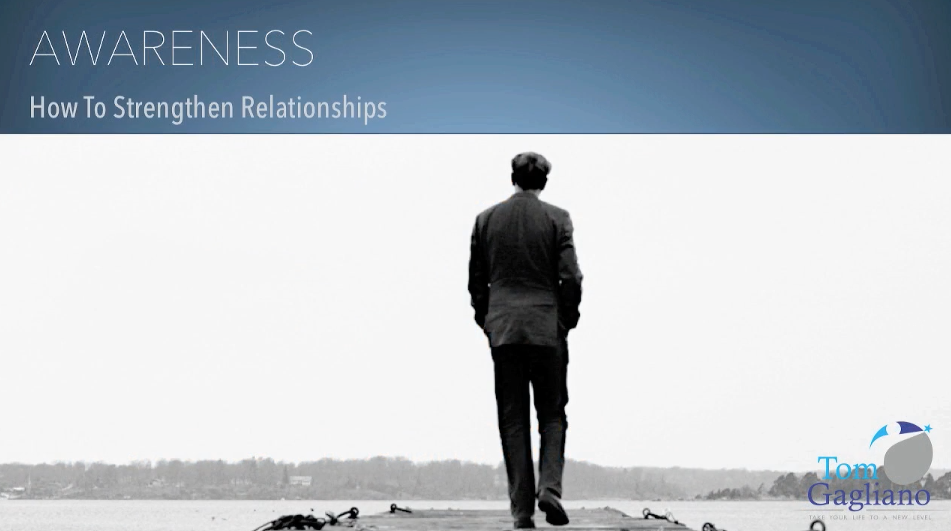 In order for our children to grow up to have healthy relationships with others and confidence in themselves, they need to be instilled with compassion in their formative years. In this audio, Thomas Gagliano speaks not only from his experience with the many families he's helped but from his own personal experience as a child with bullying issues and as a father on a mission to be a hero to his own children.
Enjoy this chapter that examines the importance of providing our children the safety and assurance of healthy messages and compassion.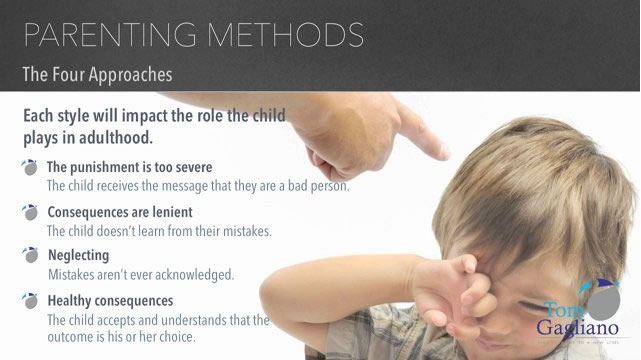 Do you overindulge your children? Is this motivated by your own feelings of guilt? It's common today for even the best-behaved children to be overindulged with material things. A video game when they've had a bad day. A shopping trip when they shut down and don't want to talk. Unfortunately, this practice can hinder more than help, sending the message that things can substitute feelings of worth and value. In this audio Thomas Gagliano guides families through the simple, loving steps they can take to separate materialistic needs from emotional needs, preparing children for healthy relationships into adulthood.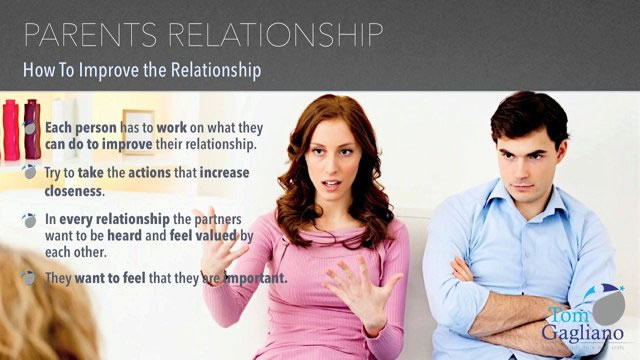 Video 3: Parenting Relationships
In this eye-opening audio, published author and established life coach Thomas Gagliano takes a reflective look into the relationship between parents and how it affects all relationships within the family. Even as parents work together to create healthier dynamics between themselves and within their families there will often be resistance. Changes occur not only in the relationships between parents and children but even between siblings. That's normal and must not be allowed to derail progress. A strong parental foundation is the best vehicle toward a nurturing family dynamic that encourages healthy interpersonal relationships both inside and outside of the home.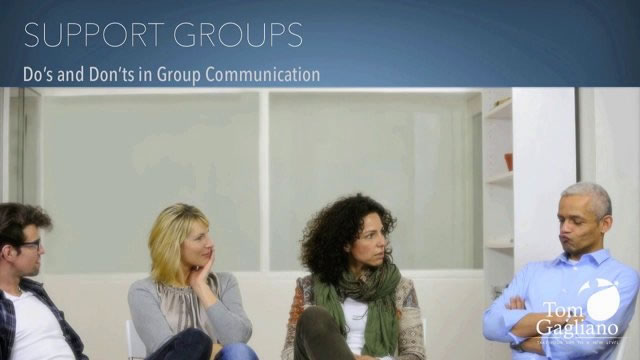 Do you know what your children are up to? Who they're hanging out with? Why they're spending so much time on their computers? In this powerful finale to his 4-part Parenting series, Thomas Gagliano puts the pieces together with eight action items to create closeness with your children. In this enlightening audio, Tom gives parents permission to not only be curious about their children's activities but to be nosy as well. You'll learn how to celebrate and support your children while monitoring your own inner child and he provides steps to create or participate in support groups when necessary.
Read what others have said:
I have been working with Tom for seven years. When we started I was a newly separated business man with 3 daughters 6 and under about to walk through a divorce, potential economic collapse and having to take care of 3 young girls. I was Filled with fear, anxiety and a ton of bad habits like control, lack of patience, self-centeredness. I felt actually broken. Tom walked through them all with me. With his guidance, compassion and knowledge he taught me to be a more present, compassionate, loving and empathetic man. I can say I know Me more that at any time in my life. And if I choose..that will continue. The economic situation stabilized. I actually have a relationship with my ex based on healthy boundaries and mutual respect. As a Dad, Tom has taught me to listen to my children. To be ok with not having all the answers when it comes to my kids or life for that fact. I don't judge my children. I truly try to understand what it is to be a teenager again. We talk. Just this past week I realized I spent an entire week of vacation and did not raise my voice once. That's a miracle. My kids are from a divorced, once broken family. But they are not broken today. His knowledge, Personal Experience, and insights, continue to be an inspiration and guide to me along my journey.

We've been seeing Tom for the past year. Initially, he suggested we take actions with our children that I thought would never work. He told me not to strive for perfection just takes an action a day. Later I understood what he meant when he said boundaries make life easier not more difficult. My son was afraid of going to school so Tom started to tell me to try to think about how he feels, not only how I feel as a parent. When I started to do that and listen more he started to talk to me more and tell me his feelings. He still gets afraid but we talk about it, its not a war every morning. As Tom always says we needed to make our relationship a we process not a me process. Thank you Tom and keep up the good work.