Did you catch me on the Jenny McCarthy Show, SiriusXM, yesterday?  We were discussing, "7 Ways to Enhance the Intimacy in Your Life."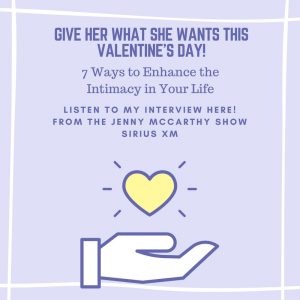 This is so important to your relationship, not just on Valentine's Day, but every single day of your life.
If you missed it, you can catch the interview here!  Let me know what you think.